Commercial Removals
Office Relocation Services
Trust Experience
Ball & Waite Removals have been providing office relocation services in South Yorkshire for over 100 years.
As part of the Specialised Movers group, our team of fully insured office relocation experts have extensive experience in commercial/business relocations in both the public and private Sectors.
Whether you are a smaller business relocating locally, or a multi-national company relocating to another country, Our office relocation services team have the right expertise and resources to plan and implement the most effective move on budget and on time.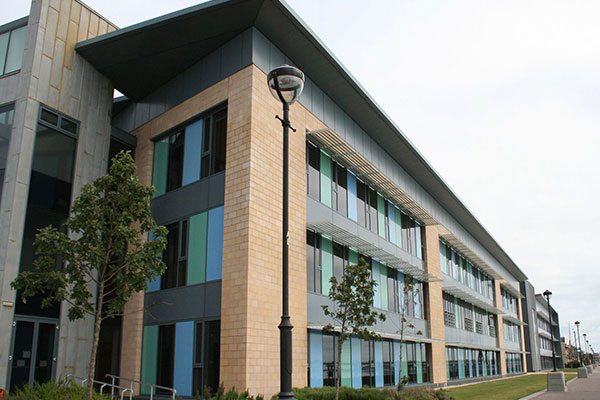 Our aim is to relocate your business with as little down-time and disruption to you, your staff and most importantly, your customers.
Your Office Relocation – Getting it Right
Trying to plan your move can often be very difficult, especially if you are trying to fit this in with your own job. You can feel very unsure of what is required, with dozens of worrying questions such as:
How long will the move take?
How much down-time will my company need?
Are there hidden extras in a moving service?
What about insurance?
What about Health and Safety?
Site protection?
The list is endless, and while you spend your time thinking about the above, your own work could suffer. Let our office relocation experts take the strain away. We can answer your questions and use our expertise to plan for you.
Our Office Relocation Services
Office relocations of any size, whether to a new location or simply within the same floor/building
Factory moving
IT and Server relocations
Crate Hire
Safe and Machine moving
Library Moving – our office relocation services group has successfully relocated hundreds of libraries of all sizes from smaller school libraries to University and City libraries
Museum Moving – from single artefacts to full museum relocations
Storage – indoor containerised storage
Disposal – office furniture, electrical items We also have the British Standard BS EN 14001 for environmental management, as well as waste carriers licences
Shredding – we provide a confidential waste disposal service and are accredited with the British Standard BS 15713
The Commercial Moving Process
The Initial Inspection/Survey
Our office relocation survey will look at the following:
Assessment of the items to be moved, quantities, special requirements, special packing etc.
Logistics, timescales, out of hours working (i.e. nightshifts), any vehicle issues such as parking permits, access requirements at both loading and unloading addresses
Insurance values
Health and Safety issues; risk assessments and method statements. We are both CHAS and Safe contractors accredited
Contingency planning – just in case your requirements change during the move!
Site Protection/Packing/Crates
Our office relocation services group recognise that the skill and experience of our operatives is paramount when protecting items in transit. Our aim is simply to get your effects from one site to another, on schedule and without any damages.
Building Protection: this will include floor, wall, stairwells, and lift protection. Our operatives will apply protective measures in advance of the move that may involve boarding for tiled floors, correx padding for walls and 'gowns' for lifts.
Packing: transit wraps, carding, export wrapping or packing. We can supply all your packing material requirements, or our specially trained office relocation staff can do the packing for you.
Crates: If you are packing files, stationery, computers etc. then you will quickly become very familiar with packing crates. These are hard, durable plastic lidded (security) crates which carry the equivalent of 1 x filing cabinet drawer of files and paperwork. Computers are packed and placed into larger computer crates for protection.
Load and transportation
Your effects will be loaded into our specially liveried office relocation services pantechnicons (removals trucks). All effects are wrapped and secured when loaded. Air-ride suspension provides for a smooth journey –  essential for any IT equipment. We also have specialist tail-lift vehicles for moving heavier items such as servers, printers, copiers, safes, fireproof cabinets etc.
Secure containerised storage – if you need it
We can take your effects to our storage centre if you are not ready to take delivery. They will be protected 24/7 by professionally installed and monitored CCTV and Alarm systems.
Disposal/Recycling
You may be having a clear-out of your old furniture or IT. We have a waste carriers licence that allows us to take responsibility for any waste we remove. You can also be assured that we will manage your waste in a responsible manner, as we are accredited with the BS 14001 Environmental Manager Standard.
Unloading/Unpacking
Our office relocation team will deliver and place all items as required, following your plans. Re-assembly (eg. desks) will be completed. All IT will be unpacked and placed on to desks. Crates will be collected and documented. They can also be collected at a later date if you are doing your own unpacking. We only leave site when you are satisfied that everything is in place.
Office Relocation – Rotherham – Doncaster – Barnsley – Wakefield – Huddersfield.